Fellow of British Dispensing Opticians
(FBDO)
Fellow of British Dispensing Opticians
(R3/726/3/0053) (MQA/A7981) 1/28
Leading to a professional career and registrable licensed Optician
Opticians are expert in providing eye care services, and who fit, check, provide prescription and supply spectacles. They are professional, and well recognized in optical practices.
Axismatics Professional Institute is the only academic institution in Malaysia offering the Fellow of British Dispensing Opticians (FBDO) program leading to a licensed Optician qualification. Students who complete the FBDO program can apply to sit for the FBDO examination, which is conducted twice yearly. The Association of British Dispensing Opticians (ABDO), UK, will award students who pass the FBDO examination the FBDO qualification. It is a qualification recognized worldwide and accepted by the Malaysian Optical Council for registering as a licensed optician in Malaysia.
Why do we choose to study FBDO?
It is a reputable qualification recognized worldwide and registrable with the Malaysian Optical Council, under Ministry of Health, Malaysia for practicing as a Licensed Optician in Malaysia.

It is the first step towards the starting up of an outstanding career in the field of eye care. Proven records shown that our graduates are skilled and trained to secure an employment in the various roles in the eye care world.

 It is also the pathway for attaining other higher qualification in the field of vision sciences, optometry.

Students who intend to further study for the degree in Optometry may apply (with conditions set separately by individual university) and gain entry into the following universities:
SPM/UEC or

Minimum 1 credit in Mathematics or Physics and pass in Biology or Chemistry or General Science and a pass in English at SPM/UEC/O Level or it's equivalent

(Preferably with 3 credits in Math, Science or any other science subjects.)
Internal Examinations

Posters and Assignments

Internship on Practical Training

External Theory

Practical Examinations
For January and April intakes students, they will sit for the external examination conducted by our external awarding body, ABDO in November for practical examination and December for Theory examination while July intake students will sit for Practical examination in April and theory examination in June.
2 ½ years (5 semesters)
(including the required hours of practical training in the optical outlets.)
Program Syllabus: (Core and Common Course)
Theory of General Optics

Theory of Ophthalmic Lenses

Ophthalmic Dispensing Practice

English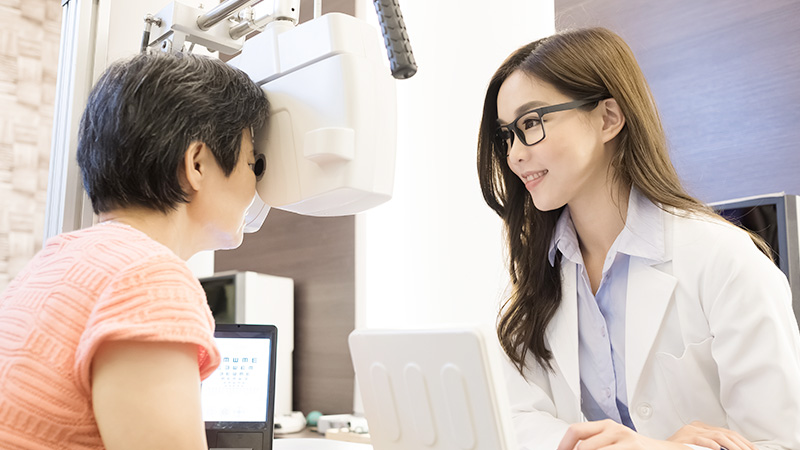 Potential Careers
 Retail optical stores
 Private optometric practices
 Public and private hospitals
 Community health centers
 Manufacturers of ophthalmic products, lenses factory
(e.g. contacts lens, lenses products, ophthalmic instruments products, etc.)
24 years, we are still moving on…..
We educate our students to become professional in the field of optics/business/marketing/hrd